Join us every Thursday for movie night at NexUs, free of cost! Award winning movies and documentaries are screened with guarantee that viewers will not go home disappointed. Everyone is heartily welcomed!
APRIL 2018
19th April 2018 – DOCUMENTARY
  ANICCA – EMBRACING CHANGE

For more info see: https://aniccathefilm.com/en/
Languages: German, Spanish, English; Subtitles in English
Duration: 84 Min.
Why do we try to avoid inevitable things?
Why do we cling to habits?

Why do we find it so hard to have a healthy relationship with change?
Most of us struggle with things that we cannot change as well as with things which we can change. Trying to discover why we are this way, author Claus Mikosch went on a journey. He travelled to four different countries and talked to eight very different people: A mother, a school teacher, a rapper, a Buddhist, a yoga teacher, a clown, an ex-banker turned sailor and a funeral celebrant.
Anicca is a very personal, honest and inspirational documentary about key issues regarding our struggle with change: fear, courage, trust and the big challenge of accepting reality as it is.
The film takes a critical look at our tendency to cling to the familiar and shows that everything is impermanent, that nothing ever stays the same. To face the unknown, to create a better world and become happy we must, as people and as a society, learn to EMBRACE CHANGE!
12th April 2018 – FILM

KARMA: A JOURNEY TO CONSCIOUSNESS
Director: Tsering Rhitar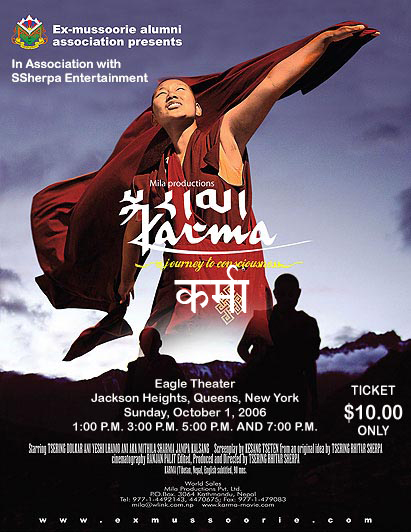 Nepali and Tibetan with English subtitles 126 min
A small film could not have a bigger philosophical question: what is more important, inner development or outward social action?
In a nunnery in the high desert mountains of Mustang, a revered abbess dies, leaving signs that she will be reborn in the precious human form. Prayers and ritual must be done to help her consciousness into its next rebirth, but the nunnery coffers are empty. The senior nuns decide that the only way out is get back money loaned out by the nunnery.
The two nuns assigned the mission to retrieve the money are Karma, a free-spirited nun, and her opposite, a textbook-sort of nun called Sonam.
Join us for a short Q&A with the director after the movie!
4th April 2018 – DOCUMENTARY

KING
Director: Sidney Lumet
1970
English 3hrs
Dr. Martin Luther King has served as an inspiration for many of us.
We are screening parts of this Academy-award winning documentation one day after his 50th death anniversary on April 4th, 1968 to commemorate his and the movement's contribution towards a more peaceful and just world – a wish, which has not lost its relevancy to this day.
Beginning with the 1955 bus boycott in Montgomery, Alabama, the production follows King through major steps in his leadership of the nonviolent campaign for civil rights and social and economic justice in the Civil Rights Movement in the US. The documentary uses original newsreel and other primary material.
MARCH 2018
March Movies Special: Women's Movie Month
22nd March 2018 – NEPALI DOCUMENTARY

Anjali
Directed by Mohan Rai
English – 45 mins
Anjali Lama is Nepal's first transgender model who has graced VOW Magazine and various international and national ramp shows. She was born in Nuwakot and knew from early on that she was born in the wrong body . This documentary shows parts of her story.
15th March 2018 –  DOCUMENTARY
Daughters of Mother India
Directed by Vibha Bakshi
English – 45 min
This is an Indian filmmaker's journey on the aftermath of the horrific rape and murder of a 23 year old medical intern in Delhi on 16 December 2012. The film is India's story of resolve, hope and courage against the fight on gender violence. It goes inside Indian society, the government and looks at the swift and radical changes being made in the Police, the Judiciary and community groups, who are provoking for the first time a national dialogue on the current sexist attitudes of Indian society and how to change them. For the first time, in the long history of the Police force, the Commissioner of Delhi granted permission for a camera to be allowed inside the Delhi Police Control and Command room.
8th March 2018 –  NEPALI FICTION
Dying Candle (2016)
Directed by Naresh Kumar KC
We invite you to celebrate International Woman's Day with Dying Candle, an award-winning Nepali movie.
The story invites us to enter the social hierarchies and struggles of a family in rural Rasuwa after Nepal's conflict. It depicts the relationship between Kshemi and her younger brother, of whom she takes care, after her father has passed away. With their mother getting sick, the movie gains on intimacy and urgency leading up to a hard choice Kshemi has to make.
FEBRUARY 2018
Thursday 22 February – 6:30pm – DOUBLE FEATURE DOCUMENTARIES! Focus on: MONGOLIA
Mongolia is not a country we hear very much about in Nepal, so here is a unique opportunity to discover two major aspects of that country: the wide steppe on the trail of Genghis Khan, and the urban transformation in the capital Ulaan Bator with two half-hour documentaries.
#1: Tim Cope: On the trail of Genghis Khan (2010)
English – 28min
In June 2004 Tim set off on an epic journey, 10,000km from Mongolia to Hungary by horse – a journey that eventually took him more than three years and led him on a deep journey into the fabric of nomad society on the Eurasian steppe.
Accompanied by his Kazakh dog, Tigon – Tim learnt to fend off wolves and would-be horse-thieves, and grapple with the extremes of the steppe as he crossed sub-zero plateaux, the scorching deserts of Kazakhstan and the high-mountain passes of the Carpathians.
This is the presentation Tim gave to a National Geographic Live event.
#2: Out Of Steppe: Mongolia's Economic Boom Is Leaving Many Behind (2014)

English- 28min
Mongolia is powering into huge economic growth and each year, more than 50,000 people leave the steppe to settle in neighborhoods surrounding the capital Ulaan Bator. However with this shift come great concerns over identity and wealth inequality, as many Mongolians are left behind.
Of 3 million Mongolians, half live in the capital; there has been a rural exodus since a new consumerist way of life has emerged. While many have prospered as Mongolia grows rich, from globalisation, and inward investment, wealth inequality is extreme "with one third under the poverty level".
Thursday 15 February – 6:30pm – NEPAL REAL (Documentary)

Emerging Women of Burma
This documentary portrays the many difficulties that the women of Burma face, and how they have overcome such challenges in order to access education, develop a sustainable career and
use their learning to educate and empower their own community. In doing so, they become an influential part in the decision-making processes in Burma.
After the movie, there will be a member of the production team available for further discussion.
Expect good food and ambiance. Feel free to bring friends and family over.Hope to see you here.
Thursday 8 February – 6:30pm – BLIND DATE CINEMA
As the name suggest, in blind date you don't know which movie you are going to watch until it starts. Let yourself be surprised tonite!
Our Blind Date movie of the day is a very enjoyable comedy drama about a tradition-minded Indian housewife who enrolls in an accelerated English-language course while visiting relatives in New York.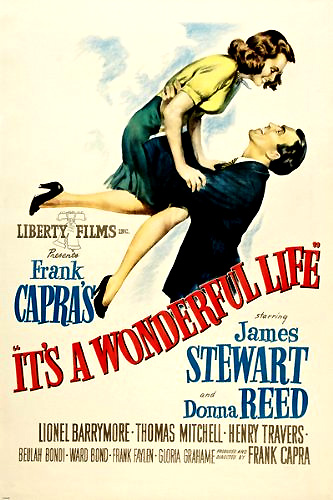 Thursday 1 February – 6:30pm –  Hollywood Movie

It's A Wonderful Life (1946)
Directed by Frank Capra

An Oscar winning gem from the public domain, It's A Wonderful Life is timeless tale about life, struggle and so much more. Please join us for a warm cozy classic time. The movie is one of the most popular and heartwarming films ever made by the director and is regarded as his own personal favorite. It is actually a bittersweet story of a loan manager who struggles against a greedy banker and his own self-doubting nature in a small town after the war.
JANUARY 2018
HAPPY NEW YEAR TO EVERYONE from the NexUs Team!
Thursday 25 January – 6:30pm – DOCUMENTARY from SOUTH AFRICA

LIFE IN PROGRESS (2010) – English – 81min
Directed by:  Irene Loebell
Followed by Q&A session with Andreas Loebell.
A documentary about the hopes, struggles, victories and defeats of three youngsters of the first 'born free' generation in South Africa.
Fatherless and under challenging living conditions, Tshidiso, Venter and Seipati are coming of age in the township Katlehong near Johannesburg. With his dance group TAXIDO, Jerry is keeping the teenagers away from the street. Wherever they perform, they are met with enthusiastic applause.
Suddenly, there is hope of a dance career, of work and of a better future. But back in their shacks the daily struggle and hardship prevails.
Thursday 18 January – 6:30pm – Nepali Documentary

On the Road with the Red God
Directed by: Kesang Tseten

Machhendranath is a multiple award-winning film directed by Kesang Tseten. Every 12 years, impassioned devotees pull a 65-feet tall unwieldy chariot, its rider an enigmatic god, on a month-long journey through the Kathmandu Valley.
The enterprise calls for extreme cooperation and rigorous observance of ritual in the building, sanctification and pulling of the chariot. But the jatra (festival) is an arena of gritty reality, where participants vie for everything from a share of ritual meat to status and proximity to the god.
The chariot teeters, as does the community, between chaos and order, conflict or solidarity. Thus, every 12 years, the same question: will the journey succeed?
Thursday 4 January – 6:30pm – NEPAL REAL (Documentary) 
Mira Rai  – 2013
Nepali w/ English subtitles – 42 mn
Directed by: Lloyd Belcher
An inspirational short documentary  about the journey of a spirited Nepali village girl, who always dreamed of being successful in sport despite all the challenges that she & other Nepali girls face.
After running away from her remote mountain village, Mira joined the Maoist army and eventually traveled the long distance to Kathmandu to try her luck. Out of money, and about to return to her village, she hears about a long running race in the local hills. She wins it and begins to realise her tough mountain village upbringing has prepared her perfectly for this sport.
Thanks to Bobby at Sattya for kindly assisting in arranging this screening.
Thursday 11 January – 6:30pm – BLIND DATE CINEMA
As the name suggest, in blind date you don't know which movie you are going to watch until it starts. Let yourself be surprised tonite!
Our Blind Date movie of the day is a fantasy and romantic drama in which a leggy blond angel descends from high up to save the soul of a petty criminal who barely comes up to her shoulders.

DECEMBER 2017 
Films originally scheduled for December are now being reprogrammed for January and February. December had a historic election day on 7th and the following week the 15th Kathmandu International Mountain Film Festival (KIMFF) was on.  This was followed by numerous Xmas markets and festivities… so we hope to see you all from January for our 2018 screenings!
__________________________________________________________________
FILM SCREENINGS ARCHIVES (pdf files)
See what you missed or check the details of a movie you saw and enjoyed in our past screenings!
NexUs-Movies-112017 – NexUs-Movies-092017 – NexUs-Movies-082017 – NexUs-Movies-072017 – NexUs movies Nov2016-Jun2017
Please note: In winter film screenings start at 6:30pm!