Join us every Thursday for movie night at NexUs, free of cost! Award winning movies and documentaries are screened with guarantee that viewers will not go home disappointed. Everyone is heartily welcomed!
OCTOBER 2018
Thursday 4 October – 7:00 pm – CINEMA FROM PALESTINE/ISRAEL
Disturbing the Peace
Disturbing the Peace is a story of the human potential unleashed when we stop participating in a story that no longer serves us and, with the power of our convictions, take action to create new possibilities. The documentary follows former enemy combatants – Israeli soldiers from elite units and Palestinian fighters of whom many served in prison. They have joined together to challenge the status quo and say 'enough!'.
The film reveals their transformational journeys from soldiers committed to armed battle to nonviolent peace activists, leading to the creation of Combatants for Peace.
Director: Stephen Apkon and Andrew Young
Length: 86 Min.
Year: 2017
Language: English, Arabic and Hebrew with English subtitles
For more infos, have a look at:
http://nexusculturenepal.com.np/
https://www.facebook.com/nexusculturenepal/
SEPTEMBER 2018
Thursday 27 September – 7:00 pm – CINEMA FROM NEPAL
Madeshi – The Film
South Nepal faces political and social strife in the wake of upcoming local elections. The Madhesi people of Indian descent in south Nepal assert that they have been discriminated for 250 years–seen as Indians and not Nepali.
Director: Reece Robinson
Length: 27 Min.
Year: 2017
Language: English and Nepali with English subtitles
For more infos and events this week, have a look at:
http://nexusculturenepal.com.np/
https://www.facebook.com/nexusculturenepal/
Thursday 20th September – 07.00 pm – BLIND DATE CINEMA
This month's award-winning blind date movie is loosely based on an ancient martial arts story from China and centres on a female warrior who slays corrupt government officials. When she shows mercy to one, she is being sent on a test…
Length: 105 Min.
Year: 2015
For more infos and events this week, have a look at:
http://nexusculturenepal.com.np/
https://www.facebook.com/nexusculturenepal/
Thursday 13th September – 7:00 pm – CINEMA FROM NEPAL
Rajja Rani
Rajja Rani is based on a real story and depicts the suffering and humiliation Rani has to endure after getting married to Rajja, a local gangster who has teamed up with corrupt politicians to fulfill his desires. The movie highlights important issues around the dowry-system, corruption and gender-based violence and is shot in the style of Kollywood, promising colourful costumes and dance-scenes.
Actor Najir Husen will be available for Q&A after the movie.
Director: Yam Thapa
Length: 123 Min.
Year: 2017
Language: Nepali with English subtitles
For more infos and events this week, have a look at:
http://nexusculturenepal.com.np/
https://www.facebook.com/nexusculturenepal/
Thursday 6th September – 07.00 – CINEMA FROM ELSEWHERE
'Acting Together on the World Stage' – Documentary 
This documentary highlights courageous and creative artists and peacebuilders working in conflict regions, describes exemplary peacebuilding performances and offers tools for the creative transformation of violence. The performances in the film illustrate that theatrical works and ritual are effective resources for non-violent resistance to injustice, for the rehumanization of former enemies and for acknowledgement, remembering and healing in the aftermath of mass violence. It involves examples from Argentina, Australia, Cambodia, Peru, the US and more.
Director: Allison Lund
Length: 58 Min.
Year: 2011
Language: English or English subtitles
For more infos and events this week, have a look at:
http://nexusculturenepal.com.np/
https://www.facebook.com/nexusculturenepal/
AUGUST 2018
Thursday 30th August
The 30th of August marks the International Day of Enforced Disappearance.
It is estimated that alone in the time of the Maoist Insurgency in Nepal 1.300 people or more were disappeared. Therefore, the victims-movement and people in solidarity commemorate the 30th of August as a day of remembrance and advocacy to get to know the whereabouts of one's loved ones.
We at NexUs are joining the families and activists by dedicating this day to screening short movies produced by the ICRC about enforced disappearance in Nepal and are inviting our guests to then join us and the families at a candle light vigil from 6.30 onwards close to Babarmahal.
Short films that day will be:
'The Doll's Funeral' (2016 – 11 mins) about a mother of a missing daughter's journey to visit her gravesite.
'Nepal: the wait continues ' (2009 – 15 mins) about the Jogimara families from Dhading, whose families members went to work at an airport in Kalikot and did not come back.
'Nepal: Don't go so far'(2013- 33 mins) – about the families of the 17 people from Jogimara, Dhading who were missing and their journey to Kalikot to the grave sites of their relatives.
NexUs Culture Nepal organises weekly movie nights around issues of social justice and with a focus on female-centred narratives. All movie nights are free of admission.
23rd August – 07.00 pm – MOVIES FROM NEPAL
The Spirit doesn't come anymore
The practice of shamans invoking spirits/protectors to ward off evil and cure disease has been a significant feature of Tibetan social life for over a millennium. Considered an inborn faculty that needs only awakening, and channeling, the shaman's art survives through his son or daughter.
Pao Wangchuk, 78, is the thirteenth in an unbroken line of spiritual mediums, living and practicing his craft this side of the Himalaya in the Tibetan camp in Pokhara, Nepal. The source of the old man's despair is Karma, his eldest son and heir-to-be, who may not be able to continue the family calling. Karma, like many youth of today, is given to drinking and easy life, and can't live up to the demands of being a spiritual healer. Also that this extraordinary vocation, by today's gauge, seems an altogether alien track for Karma. In the conflict between the father and son, Pao constantly complains that Karma is wasting away his life, and is worried that family lineage will die. But Karma doesn't care. He resents, and is frustrated by, his father's constant complaining and mistrust. His frustration even led him to a suicide attempt once.
Director: Tsering Rhitar Sherpa
Length: 38 Min.
Year: 1998
Language: Tibetan with English Subtitles
16th August – 7:00 pm – BLIND DATE CINEMA
2007 – 123 Min.
An idealistic teacher starts her first job in a challenging school. She isn't prepared for what awaits her in the classroom and what influences students' lives…an inspiring movie about how power and privilege can divide us, and how arts and language can bring us together a bit more!
9th August 2018 – Reclaim the Night: Feminist Movie Marathon
This is a special week for us at NexUs: a week of intersectional feminism, environmentalism, arts and activism! A week of #SilentNoLonger and #ReclaimTheNight!
Our regular movie night therefore transforms into a movie marathon from 07.00 pm till midnight!
Movies:
Nepali fiction: Soongava, Dance of The Orchids
Well-known for one of the most vibrant LGBTIQA+-activists and political recognition, this movie is a fierce one accompanying the unfolding romance of two young female Nepali dance students amidst disapproval from family, friends and employers.
Soongava was submitted to as Nepal's submission of best foreign language film to the Oscars in 2013.
Director: Subarna Thapa
Length: 85 Min
Year: 2012
Documentary: Inspirational People from Nepal
I went to Nepal after earthquakes in 2015 and I followed six inspirational people who have been fighting for years in order to change their country and obtained great results. They work in six different fields : street children, environment, LGBTI Rights, tourism, artivism, health and against girls trafficking.
Director: Anne Greffe
Length: 92 Min.
Year: 2017
International: Sita Sings the Blues
This award-winning animation was written, directed and produced by artist Nina Paley. It depicts one of the events of the Indian epic 'Ramayana'. As such it becomes a light-hearted, but knowledgeable discussion of historical background by a trio of Indian shadow puppets, musical interludes and scenes from the artists' own life. The ancient mythological and modern biographical plot are parallel tales, sharing numerous themes and is 'a tale of truth, justice and a women's cry for equal treatment' in Nina Paley's voice.
The story evolves around Rama and his wife Sita, who is being kidnapped by a demon king and banished by Rama after her return based on his suspicion that she was violated.
Director: Nina Paley
Length: 82 Min
Year: 2009
Free popcorn and free admission!
Offers for accommodation as needed!
Please come and talk to us in advance!
This event is part of: 52 artists, 52 actions
For more infos and events this week, have a look at:
http://nexusculturenepal.com.np/
https://www.facebook.com/nexusculturenepal/
2nd August 2018 – DOCUMENTARY
Cinema from Pakistan: Qandeel
Thursday, 02.08.2018
from
07.00 pm
onwards
The life, death and impact of Pakistan's working-class icon Qandeel Baloch, killed in 2016 after
becoming a social media celebrity. This film tells Qandeel's story through her own videos and media appearances. A young, fearless woman who collided with Pakistan's mainstream media, Qandeel exposed the religious right and challenged middle-class morality. From her life before stardom in a rural village to her early days in entertainment as a model and actor, Qandeel gained attention by making provocative web videos. We get to know Qandeel through her family, admirers and those she interacted with and inspired. The film also analyses her life through the lens of class and power politics and connects it to women's continuing struggle for self-expression in Pakistan. Directors and producers: Saad Khan and Tazeen Bari Editor: Caterina Monzani Executive producers for the Guardian: Charlie Phillips and Lindsay Poulton Commissioned by the Guardian and Bertha Foundation
Year: 2017
Length: 25 Min.
Language: English Subtitles
JULY 2018
26th July 2018 – NEPALI DOCUMENTARY
Cinema from Nepal: Subarna Thapa Special
Thursday, 26.07.2018, from 

07.00 pm

 onwards
This week's movie night hosts a special of internationally acclaimed Nepali director and actors, Subarna Thapa. He will join the screening of two of his short movies and be available for a Q&A afterwards.
Funerailles/Malaamee:
In a tiny village in modern Nepal, death pays an untimely visit to the miller. The villagers must bury him, but those who remain are only old men, women and children. The old men
are now too weak to carry the miller and lay him in his grave, and the women are not allowed
to touch the dead. Above all, there is no one left from his caste for the burial!
Length: 20 Min
Year: 2008
Language: Nepali with French and English subtitles
Fils/Chhora/Son:
Krishna is allowed to leave prison during the Christmas holidays to spend time with his son, Simon,
and his wife, Irene. A few hours before his return to prison, Krishna realizes that what will keep him
alive behind bars is the love of his son, as well as his wish to pass on to him what is both their culture.
Subarna Thapa plays the role of Krishna.
Length: 25 Min.
Year: 2014
Language: Nepali/French with French and English subtitles
19th July 2018 – BLIND DATE CINEMA
CINEMA FROM NEPAL
TBC (either Tandroo of Funerailles)
Year: 2014
Duration: 1hr 36 Min
Language: English
This week's Blind Date Movie is a black comedy following the story of an ongoing musician who joins a pop group led by a curious figure.
12th July 2018 – DOCUMENTARY
Screening and Q&A: 'Hidden Treasures of Boen: Secrets of Mustang
Director: Geshe Gelek Jinpa
Year: 2009
Duration: 63 Min.
Language: English
This film maps a journey  made by Geshe Gelek Jinpa, a Bönpo Geshe (Doctor of Religious Philosophy)
researching the ancient Zhang Zhung Empire which once stretched across the Tibet-Qinghai Plateau.  The documentary follows Geshe Gelek as he travels through Mustang, a remote area of the Himalaya, on his misson to undertake the first survey of the Bönpo peoples living there, as well as to record religious sites, both ancient and modern at the request of Bön Mahasangha of Nepal. During this trip he discovers many treasures of Bön such as ancient texts, statues, historical records, and joins Prof. Charles Ramble in the dramatic recovery and identification of a significatnt Bönpo library at Mardzong.  Other highlights include establishing the exact locations of a historic Bönpo monastery, Bönkor, and the hermit cave of Zhang Zhung Nyengyud Dzogchen master Rong Thogme Zhigpo. The fillm also shows unique footage of the Dögyab ritual held in the village of Lubrak to dispel negativities.
We thank Geshe Gelek Jinpa and the Foundation for the Preservation of Yungdrung Bon  (http://www.yungdrungbon.co.uk/Home.html) for permitting us screening this documentary.
MAY 2018
31st May 2018 – DOCUMENTARY

Director: Anju Chhetri
Year: 2007
Published by: ASMITA NEPAL
Duration: 27 Minutes
Language: English and Nepali (with English subtitles)
During the armed conflict that went on in Nepal for 11 years, many women and girls were raped by the state security- or Maoist forces. This documentary includes testimonies of some of those women and girls.
Trigger Warning!
Though we believe in witnessing and caring for people's stories, we also believe in taking care of oneself and as a community when receiving testimonies as in this documentary. Please make sure you are safe and feel free to get in touch if there is anything of how we can support you while or after witnessing this documentary.
24th May 2018 – BLIND DATE CINEMA

We have not been left untouched by the current events in Gaza.
This month's blind date movie is an award-winning thriller portraying the life of young people in the West Bank.
17th May 2018 – MOVIE
The Hundred-Foot Journey
Director: Lasse Hallstroem
Year: 2014
Duration: 122 Min.
The family of talented cook, Hassan Kadam, has a life filled with both culinary delights and profound loss. Drifting through Europe after fleeing political violence in India, the Kadams arrive in France. Once there, a chance auto accident and the kindness of a young woman, Marguerite, inspires Papa Kadam to set up a Indian restaurant in a small village. Unfortunately, this puts the Kadams in direct competition with the snobbish Madame Mallory's acclaimed haute cuisine establishment across the street where Marguerite also works as a sous-chef.
10th May 2018 – ANIMATION  
Sita Sings the Blues
Year: 2009
Duration: 82 Min.
Director: Nina Paley
This award-winning animation was written, directed and produced by artist Nina Paley. It depicts one of the events of the Indian epic 'Ramayana'. As such it becomes a light-hearted, but knowledgeable discussion of historical background by a trio of Indian shadow puppets, musical interludes and scenes from the artists' own life. The ancient mythological and modern biographical plot are parallel tales, sharing numerous themes and is 'a tale of truth, justice and a women's cry for equal treatment' in Nina Paley's voice.
3rd May 2018 – NEPALI DOCUMENTARY
Birth in Nepal 
2012
24 Min
Directed by: Subina Shrestha
Subina Shrestha is a well-known journalist in Nepal. Her work has been broadcasted on Al Jazeera, BBC, Arte and ITN. When she got pregnant, Subina went to a rural area in Nepal to observe how the women in the villages prepare for childbirth.
APRIL 2018
26th April 2018 – Cinema from Timor-Leste + Q&A

Beatriz's War
2013
98 Min
Directed by: Bety Reis & Luigi Acquisito
Beatriz' War is the first feature film produced by Timor-Leste, one of the youngest nations of the world. Colonized by Portugal and further occupied by Indonesia for a bloody time of 24 years, Timorese fought for their independence through armed resistance, a clandestine movement and with the support of international solidarity until the infamous referendum in 1999. This led to a genocide leaving 70% of the country's infrastructure destroyed and 1/3 of its population killed.
The movie follows the story Beatriz. A child when the Indonesians invade, she grows up under the occupation and looses her lover, Tomas, in a massacre which targets all men and boys of the village. 16 years later, though, he returns. Is it really him? Is he a spirit? A survivor? An impostor?
Though it is fiction, the movie references many moments of the country's history, offers insights into violence perpetrated especially against women and girls and highlights the strength and courage of these women and girls in times of hardship.
After the movie Nivea Saldanha and Zulmira Pinto, two young Timorese women working in the areas of education and peace-building, will be available to answer questions about Timor-Leste's past and present.
19th April 2018 – DOCUMENTARY
  ANICCA – EMBRACING CHANGE

For more info see: https://aniccathefilm.com/en/
Languages: German, Spanish, English; Subtitles in English
Duration: 84 Min.
Why do we try to avoid inevitable things?
Why do we cling to habits?

Why do we find it so hard to have a healthy relationship with change?
Most of us struggle with things that we cannot change as well as with things which we can change. Trying to discover why we are this way, author Claus Mikosch went on a journey. He travelled to four different countries and talked to eight very different people: A mother, a school teacher, a rapper, a Buddhist, a yoga teacher, a clown, an ex-banker turned sailor and a funeral celebrant.
Anicca is a very personal, honest and inspirational documentary about key issues regarding our struggle with change: fear, courage, trust and the big challenge of accepting reality as it is.
The film takes a critical look at our tendency to cling to the familiar and shows that everything is impermanent, that nothing ever stays the same. To face the unknown, to create a better world and become happy we must, as people and as a society, learn to EMBRACE CHANGE!
12th April 2018 – FILM

KARMA: A JOURNEY TO CONSCIOUSNESS
Director: Tsering Rhitar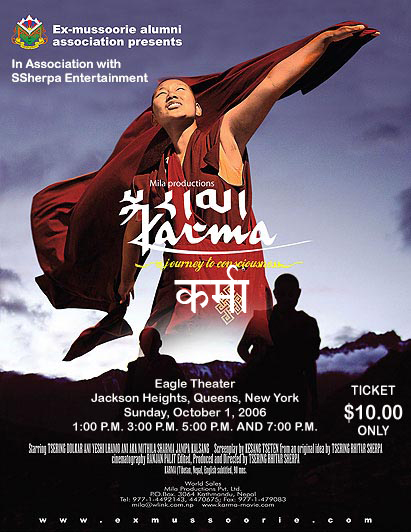 Nepali and Tibetan with English subtitles 126 min
A small film could not have a bigger philosophical question: what is more important, inner development or outward social action?
In a nunnery in the high desert mountains of Mustang, a revered abbess dies, leaving signs that she will be reborn in the precious human form. Prayers and ritual must be done to help her consciousness into its next rebirth, but the nunnery coffers are empty. The senior nuns decide that the only way out is get back money loaned out by the nunnery.
The two nuns assigned the mission to retrieve the money are Karma, a free-spirited nun, and her opposite, a textbook-sort of nun called Sonam.
Join us for a short Q&A with the director after the movie!
4th April 2018 – DOCUMENTARY

KING
Director: Sidney Lumet
1970
English 3hrs
Dr. Martin Luther King has served as an inspiration for many of us.
We are screening parts of this Academy-award winning documentation one day after his 50th death anniversary on April 4th, 1968 to commemorate his and the movement's contribution towards a more peaceful and just world – a wish, which has not lost its relevancy to this day.
Beginning with the 1955 bus boycott in Montgomery, Alabama, the production follows King through major steps in his leadership of the nonviolent campaign for civil rights and social and economic justice in the Civil Rights Movement in the US. The documentary uses original newsreel and other primary material.
MARCH 2018
March Movies Special: Women's Movie Month
22nd March 2018 – NEPALI DOCUMENTARY

Anjali
Directed by Mohan Rai
English – 45 mins
Anjali Lama is Nepal's first transgender model who has graced VOW Magazine and various international and national ramp shows. She was born in Nuwakot and knew from early on that she was born in the wrong body . This documentary shows parts of her story.
15th March 2018 –  DOCUMENTARY
Daughters of Mother India
Directed by Vibha Bakshi
English – 45 min
This is an Indian filmmaker's journey on the aftermath of the horrific rape and murder of a 23 year old medical intern in Delhi on 16 December 2012. The film is India's story of resolve, hope and courage against the fight on gender violence. It goes inside Indian society, the government and looks at the swift and radical changes being made in the Police, the Judiciary and community groups, who are provoking for the first time a national dialogue on the current sexist attitudes of Indian society and how to change them. For the first time, in the long history of the Police force, the Commissioner of Delhi granted permission for a camera to be allowed inside the Delhi Police Control and Command room.
8th March 2018 –  NEPALI FICTION
Dying Candle (2016)
Directed by Naresh Kumar KC
We invite you to celebrate International Woman's Day with Dying Candle, an award-winning Nepali movie.
The story invites us to enter the social hierarchies and struggles of a family in rural Rasuwa after Nepal's conflict. It depicts the relationship between Kshemi and her younger brother, of whom she takes care, after her father has passed away. With their mother getting sick, the movie gains on intimacy and urgency leading up to a hard choice Kshemi has to make.
FEBRUARY 2018
Thursday 22 February – 6:30pm – DOUBLE FEATURE DOCUMENTARIES! Focus on: MONGOLIA
Mongolia is not a country we hear very much about in Nepal, so here is a unique opportunity to discover two major aspects of that country: the wide steppe on the trail of Genghis Khan, and the urban transformation in the capital Ulaan Bator with two half-hour documentaries.
#1: Tim Cope: On the trail of Genghis Khan (2010)
English – 28min
In June 2004 Tim set off on an epic journey, 10,000km from Mongolia to Hungary by horse – a journey that eventually took him more than three years and led him on a deep journey into the fabric of nomad society on the Eurasian steppe.
Accompanied by his Kazakh dog, Tigon – Tim learnt to fend off wolves and would-be horse-thieves, and grapple with the extremes of the steppe as he crossed sub-zero plateaux, the scorching deserts of Kazakhstan and the high-mountain passes of the Carpathians.
This is the presentation Tim gave to a National Geographic Live event.
#2: Out Of Steppe: Mongolia's Economic Boom Is Leaving Many Behind (2014)

English- 28min
Mongolia is powering into huge economic growth and each year, more than 50,000 people leave the steppe to settle in neighborhoods surrounding the capital Ulaan Bator. However with this shift come great concerns over identity and wealth inequality, as many Mongolians are left behind.
Of 3 million Mongolians, half live in the capital; there has been a rural exodus since a new consumerist way of life has emerged. While many have prospered as Mongolia grows rich, from globalisation, and inward investment, wealth inequality is extreme "with one third under the poverty level".
Thursday 15 February – 6:30pm – NEPAL REAL (Documentary)

Emerging Women of Burma
This documentary portrays the many difficulties that the women of Burma face, and how they have overcome such challenges in order to access education, develop a sustainable career and
use their learning to educate and empower their own community. In doing so, they become an influential part in the decision-making processes in Burma.
After the movie, there will be a member of the production team available for further discussion.
Expect good food and ambiance. Feel free to bring friends and family over.Hope to see you here.
Thursday 8 February – 6:30pm – BLIND DATE CINEMA
As the name suggest, in blind date you don't know which movie you are going to watch until it starts. Let yourself be surprised tonite!
Our Blind Date movie of the day is a very enjoyable comedy drama about a tradition-minded Indian housewife who enrolls in an accelerated English-language course while visiting relatives in New York.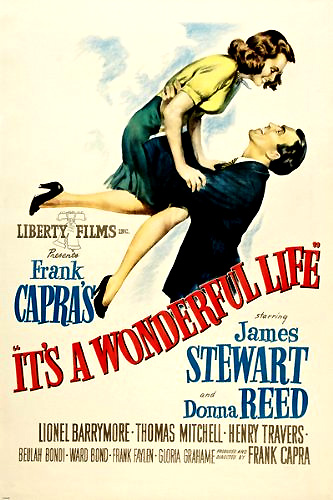 Thursday 1 February – 6:30pm –  Hollywood Movie

It's A Wonderful Life (1946)
Directed by Frank Capra

An Oscar winning gem from the public domain, It's A Wonderful Life is timeless tale about life, struggle and so much more. Please join us for a warm cozy classic time. The movie is one of the most popular and heartwarming films ever made by the director and is regarded as his own personal favorite. It is actually a bittersweet story of a loan manager who struggles against a greedy banker and his own self-doubting nature in a small town after the war.
JANUARY 2018
HAPPY NEW YEAR TO EVERYONE from the NexUs Team!
Thursday 25 January – 6:30pm – DOCUMENTARY from SOUTH AFRICA

LIFE IN PROGRESS (2010) – English – 81min
Directed by:  Irene Loebell
Followed by Q&A session with Andreas Loebell.
A documentary about the hopes, struggles, victories and defeats of three youngsters of the first 'born free' generation in South Africa.
Fatherless and under challenging living conditions, Tshidiso, Venter and Seipati are coming of age in the township Katlehong near Johannesburg. With his dance group TAXIDO, Jerry is keeping the teenagers away from the street. Wherever they perform, they are met with enthusiastic applause.
Suddenly, there is hope of a dance career, of work and of a better future. But back in their shacks the daily struggle and hardship prevails.
Thursday 18 January – 6:30pm – Nepali Documentary

On the Road with the Red God
Directed by: Kesang Tseten

Machhendranath is a multiple award-winning film directed by Kesang Tseten. Every 12 years, impassioned devotees pull a 65-feet tall unwieldy chariot, its rider an enigmatic god, on a month-long journey through the Kathmandu Valley.
The enterprise calls for extreme cooperation and rigorous observance of ritual in the building, sanctification and pulling of the chariot. But the jatra (festival) is an arena of gritty reality, where participants vie for everything from a share of ritual meat to status and proximity to the god.
The chariot teeters, as does the community, between chaos and order, conflict or solidarity. Thus, every 12 years, the same question: will the journey succeed?
Thursday 4 January – 6:30pm – NEPAL REAL (Documentary) 
Mira Rai  – 2013
Nepali w/ English subtitles – 42 mn
Directed by: Lloyd Belcher
An inspirational short documentary  about the journey of a spirited Nepali village girl, who always dreamed of being successful in sport despite all the challenges that she & other Nepali girls face.
After running away from her remote mountain village, Mira joined the Maoist army and eventually traveled the long distance to Kathmandu to try her luck. Out of money, and about to return to her village, she hears about a long running race in the local hills. She wins it and begins to realise her tough mountain village upbringing has prepared her perfectly for this sport.
Thanks to Bobby at Sattya for kindly assisting in arranging this screening.
Thursday 11 January – 6:30pm – BLIND DATE CINEMA
As the name suggest, in blind date you don't know which movie you are going to watch until it starts. Let yourself be surprised tonite!
Our Blind Date movie of the day is a fantasy and romantic drama in which a leggy blond angel descends from high up to save the soul of a petty criminal who barely comes up to her shoulders.

DECEMBER 2017 
Films originally scheduled for December are now being reprogrammed for January and February. December had a historic election day on 7th and the following week the 15th Kathmandu International Mountain Film Festival (KIMFF) was on.  This was followed by numerous Xmas markets and festivities… so we hope to see you all from January for our 2018 screenings!
__________________________________________________________________
FILM SCREENINGS ARCHIVES (pdf files)
See what you missed or check the details of a movie you saw and enjoyed in our past screenings!
NexUs-Movies-112017 – NexUs-Movies-092017 – NexUs-Movies-082017 – NexUs-Movies-072017 – NexUs movies Nov2016-Jun2017
Please note: In winter film screenings start at 6:30pm!